Call us: 570-622-9746
Address: 2257 W End Ave
Pottsville, PA 17901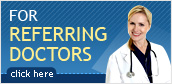 Dental Bone Grafting
Dental bone grafting helps when the jawbone associated with missing teeth deteriorates. When the jawbone is of poor quality and is unsuitable for the placement of dental implants, dental then bone grafting can help. People often wonder how they do bone grafting for implants is done. The answer is there are three main steps:
Sinus Lift – The sinus membrane is elevated and the bone graft placed on the sinus floor. This allows implants to be placed in the back part of the upper jaw.
Ridge-Aaugmentation – A bone grafting dentist may have to deal with severe cases where the ridge must be reabsorbed and a bone graft requires placement to increase the ridge height and/or width.
Socket Preservation – At the time of tooth removal, those patients who are interested in dental implants can have the tooth socket prepared to allow for better healing, which will also ensure the right bone environment to place the implant.
How Does Bone Grafting Work?
The human body is quite interesting and complex. Bone grafting for dental implants is made possible by taking parts of the bone from other areas of the body. With dental bone grafting, bone is taken from inside the mouth around the referred molar region. Bone for dental bone grafting can also be taken from the upper jaw behind the third molar region.
As for the surgery itself, it's performed in our office under IV sedation or general anesthesia. Recovery time is rather quick. After you're discharged, we recommend a day of bed rest and limited physical activity for a week. If you follow these procedures, dental bone grafting is a wonderful way to ensure that your dental implants are as strong as possible. If you'd like to learn more about this procedure, contact us today to schedule a consultation.