Call us: 570-622-9746
Address: 2257 W End Ave
Pottsville, PA 17901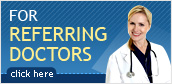 Insurance and Finance
One of the most asked questions is 'How much does it cost?' First, we strive to ensure you've got the best care possible, no matter your circumstance. With a wide range of treatment programs, we do our best to tailor fit them to match your needs and requests.
With that said, we're happy to help you by submitting a claim to your insurance. However, we do recommend that you check with your insurance company prior to your examination or surgery to see if we're considered a participating provider since all fees are ultimately your responsibility. Finding out this information in advance of your appointment will provide you peace of mind regarding the amount of your coverage.
We ask that you realize insurance coverage varies by provider and even within policies at the same company. You (the subscriber) may pay nothing, a deductible, a co-pay, co-insurance or the entire balance of a procedure or consultation.
Pottsville Oral Surgery provides a good-faith estimate of charges. The actual charges of your procedure or surgery, however, may actually be higher or even lower than what you're quoted, depending on the nature of the procedure itself. And while we will help by filing a claim on your behalf, please remember if your insurance company does not pay your claim within 30-45 days, the payment becomes your responsibility.
Types of Payments
As for payments beyond insurance, we accept personal checks with a $30 charge for bank fees for any returned check. Pottsville Oral Surgery also accepts cash, debit cards, Visa, MasterCard, Discover and CareCredit.
What is CareCredit?
CareCredit is a health care credit program available to patients by an independent credit company. Just as with any type of loan, you'll be able to make payment over time. It takes minutes to apply and find out if you're eligible. Our financial coordinator will be happy to help you if you'd like further information on CareCredit or if you'd like to enroll. Although it's true every patient's credit history is different, CareCredit might be a more economical solution to using credit cards.
If you have any questions regarding our policies, payment practices or CareCredit, feel free to contact us today.