Call us: 570-622-9746
Address: 2257 W End Ave
Pottsville, PA 17901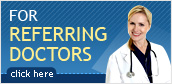 Initial Consultation
How Does It Work?
At Pottsville Oral Surgery you'll get a diagnosis and treatment options at your first consultation. That way you can make an informed decision about your care. If you decide to use our services, then you'll have to provide us with a detailed medical history. Depending on the treatment plan, you can have surgery done that day in some cases or schedule it for another day. There are a few things, though, that we do require of every patient…
Your surgical referral slip and any X-rays if needed.
A list of current medications and dosages you are taking.
Medical or dental insurance plan information, as well as any necessary completed forms.
If you're under 18, a parent or guardian must accompany you at the consultation visit.
Important Things About You
If you have any allergies or any medical conditions (i.e. diabetes, high blood pressure, artificial heart valves and joints, rheumatic fever, etc.) or if you are on any medication (i.e. heart medications, aspirin, anti-coagulant therapy, etc.), you must let us know prior to surgery. What you may see as 'not important' can be a deciding factor in the surgery and in the sedation techniques and supplies we use for you.
Also, if your dentist or physician has taken x-rays and recommends surgery, then please request that they forward thosethose records and images be forwarded to our office. If there is not enough time, you can pick them up and bring them directly to our office. If additional films are necessary, these they can be taken here at our facility. You can also advise your doctor to send your information via e-mail to an address we'll provide.
Tips for Surgery
Every patient undergoing IV Sedation and General Anesthesia for surgery must have a pre-operative consultation and physical examination. There are no exceptions because we care about your safety.
Please refrain from eating or drinking after midnight prior to the day of your surgery. This includes soft foods, water and chewing tobacco. Also, you will be required to bring a responsible adult to drive you home and care for you the rest of the day after surgery.
The post-surgery care required at home varies from every patient and procedure. During your pre-operative consultation, we'll provide this information to you. Of course, if you have any questions, you're always free to contact us.