Call us: 570-622-9746
Address: 2257 W End Ave
Pottsville, PA 17901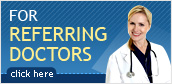 Meet The Doctor
Welcome to Pottsville Oral Surgery, P.C., the practice of Jeffrey Horowitz, D. D. S., M.D.
The following is a summary of the doctor's education, training, experiences, and clinical interests.
Jeffrey Horowitz holds a Doctor of Dental Surgery degree from the Columbia University School of Dental and Oral Surgery, class of 1994. After graduating, Dr. Horowitz completed an intensive residency in oral and maxillofacial surgery at Long Island Jewish Medical Center in New Hyde Park, NY. During this training period Dr. Horowitz received additional training in medical school and in 1997, received his M.D.
From 2000 until 2003, Dr. Horowitz was an associate member in and oral surgery practice with offices in Berks and Lebanon counties. From 2003until 2006 Dr. Horowitz became a partner in the above-mentioned practice.
Dr. Horowitz became board certified and obtained fellowship status with the American Board of Oral and Maxillofacial Surgeons in 2003. In 2006, Dr. Horowitz left the practice he was associated with and decided to acquire a practice in Pottsville. His practice is limited to Oral and Maxillofacial Surgery.
Dr. Horowitz is an active staff member at Pottsville Hospital and is affiliated with the following professional organizations:
American Association of Oral and Maxillofacial Surgeons
American Board of Oral and Maxillofacial Surgeons
American Dental Association
Pennsylvania Dental Association
American Academy of Dental Sleep Medicine
National Sleep Foundation and the Delaware Valley of Osseo Integration
His clinical interests are in the fields of dent alveolar surgery, implantology, snoring and sleep apnea and pathology.