Call us: 570-622-9746
Address: 2257 W End Ave
Pottsville, PA 17901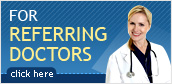 Pottsville Oral Surgery Staff
CRNA (Certified Registered Nurse Anesthetist)
What is a CRNA? They're a registered nurse who can administer anesthesia and all anesthetic techniques - general, regional, local, or sedation. They work with many kinds of medical professionals including podiatrists, obstetricians, dentists, and of course, oral surgeons to name a few.
The CRNA's of Pottsville Oral Surgery are not only trained and experienced in their field, but should an issue arise they are also certified in:
CPR – Cardiopulmonary resuscitation
ACLS – Advanced cardiac life support
PALS – Pediatric advanced life support
Learn more about our services be sure to check out our procedures or simply contact us today.